About AKS Forest Solutions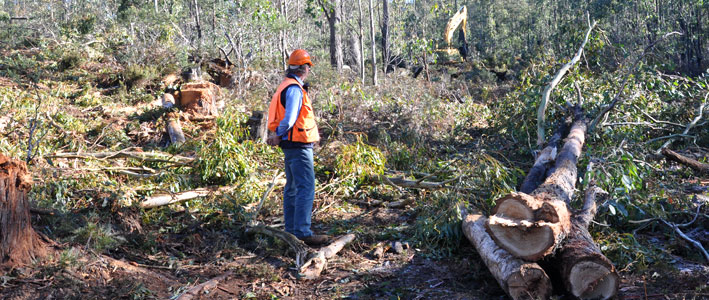 AKS Forest Solutions was commenced in 2007 by well known Tasmanian forest manager Tony Stonjek. Tony has a lifetime of experience in the Tasmanian forestry sector and is a second generation forester.
Tony was introduced to the bush by his late father, also Tony, the Senior Management Forester in Scottsdale, who used to carry the 'young Tony' in his rucksack through the rugged terrain of the north east forests. So began a lifelong love of the bush.
From his early start as a schoolboy, an official "Nipper" who lit the lunch fire and boiled the billy, Tony continues an extensive career in forest management. Tony has worked across the industry from the State's' forest manager, now Sustainable Timber Tasmania, to industrial companies including Forest Resources and Rayonier. He has developed Evergreen Forest Services a silviculture contracting business, Forest Consultancy Services, a business mainly producing Forest Practices Plans and now AKS Forest Solutions and AKS Forest Management Services.
AKS Forest Solutions was developed to provide landowners with high quality outcomes from the forest to the mill. To maintain our level of service we engage very experienced and highly regarded administration staff, forest managers, consultants and including harvesting and transport contractors.
AKS Forest Solutions is certified to the Australian Standard for Sustainable Forest Management AS4708, further evidence of our continual improvement.